1. How often do I have to come in for maintenance?
Every 8-12 weeks depending on the growth of your hair; this keeps them looking flawless over time so that they never show.
2. Can the hair be reused?

Yes the tape and clip in hair extensions can be reused if properly taken care of. The keratin bonds cannot be reused because during the removal the point of attachment breaks.
3. Will people know that I am wearing hair extensions?

Absolutely not! It will be impossible to distinguish between your hair and the extensions. We ensure they are fitted correctly and the hair color matches.
4. Will extensions ruin my hair?
No, extensions cover and protect your hair from external stresses. The important thing to remember is to choose quality over quantity.
5. Can I swim with extensions?
Yes, but coating your hair with a deep conditioner is key if you are planning on going in the water.
6. How much are they and how will I know which ones are best for me?

We begin with a thorough consultation in our studio. Through our conversation, we will discover your needs and wants and help guide you to the right fit for your lifestyle and budget.
7. Do I wash them like normal?
YES!! This is real hair. We do recommend certain products, but we will go over all of this when you come in for your initial consult.
8. Why are extensions so expensive?

Extensions are a luxurious service and we only use the best quality of hair. All of our pricing is based on our experience and time invested. We also take our time with you to make sure that you are completely satisfied with your services each time you come in.
9. How long does it take to install?

A new install typically takes 2-5 hours depending on what type of extensions and how much hair.
10. Can I color my hair with extensions?

Absolutely! We treat them as your own hair. When you come in for a consultation we will talk about where you want to be and how to get there.
11. How should I keep my hair while sleeping?
Always tie your hair in a low pony or braid it together. This will prevent your hair from matting.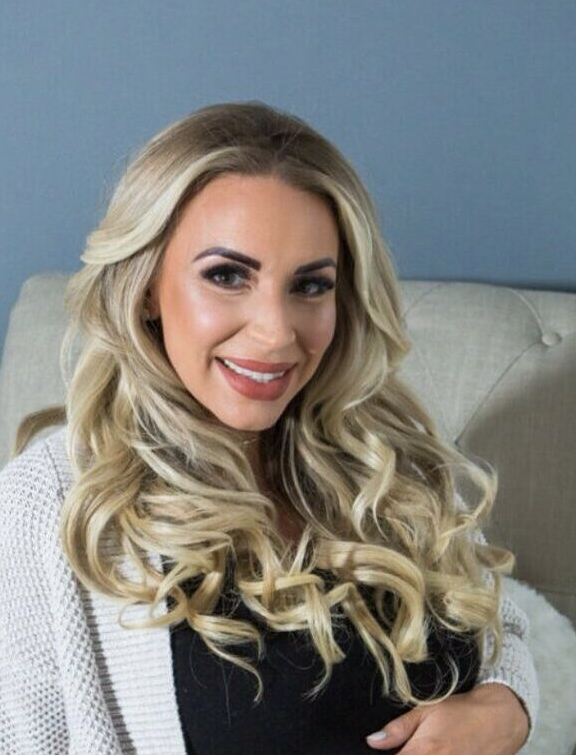 (561) 847-5355
1241 N. State Rd. 7, #104
Royal Palm Beach, Fl 33411
**By appointment only**